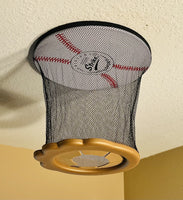 ceiling STRIKE™
Introducing the ORIGINAL ceiling baseball game! A perfect holiday gift, birthday present or fun game for those baseball loving fans out there. So fun and contagious, you might even let your kids play with MORE balls in the house :-)
Available on Amazon
ceiling SWISH™
The ORIGINAL ceiling basketball game!
No matter if it's raining, snowing or even too hot outside... bring the game indoors and shoot hoops ANYTIME from the comfort of your bedroom or office.
Non-stop basketball fun for the whole family!
Available on Amazon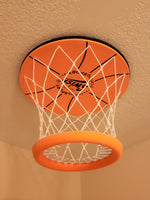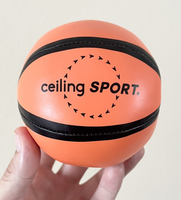 ceiling SWISH - extra ball (3-pack)
We know how easy it can be to lose a ball or two. Reignite the fun and games with this 3-pack of ceiling SWISH stuffed-plush basketballs.
Buy Now